After a long career, our pastor of 30 years recently retired from the pulpit ministry and is now actively engaged in an overseas ministry. Although we are currently seeking a new pastor and are undergoing a transition, we are committed to leading and growing a vibrant, Christ-centered, faithful body of believers.
As part of the transition, we've recently updated our website to provide a better representation of the body that calls Shelton Christian Church its home. We hope you like what you see. We would consider it a blessing if you joined us in person for our Sunday morning worship service or other event.
---
SHELTON CHRISTIAN CHURCH
105 Arcadia Avenue, Shelton, WA 98584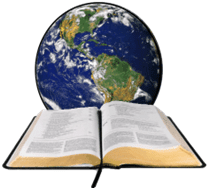 360-426-4697                                                                                         
Teaching His Word,
                                                                                                                        Touching Our World
Pastor
 Shelton Christian Church is seeking a dynamic pastor for full-time ministry with the following minimum qualifications listed below.
Personal Characteristics & Qualifications
Demonstrated experience with and an excellent communicator of the entirety God's Word
Demonstrated experience developing fellowship of the body of Christ
Demonstrated experience leading prayer, outreach, and visitation
Demonstrated experience with discipling and mentoring
Demonstrated experience developing individuals personal growth in God
Education & Experience
Prefer minimum of 3 years' experience in effective Biblical teaching, preaching in a ministry role
Bachelor's degree is preferred/recommended from a Christian college/university (restoration movement school preferred)
Seminary degree or equivalent education is preferred/recommended
Documented track record of leading and working with ministry team members, staff and congregation
Knowledge, Skills, & Abilities
Recognize the Biblical qualifications of Elder/Pastor as stated in 1st Timothy
Ability to work with and for the church Eldership
Demonstrate strong interpersonal skills through authenticity, energy, and passion for ministry and people
Demonstrate strong leadership skills including ability to articulate mission/vision
Ability to collaborate with staff and church Eldership to develop goals and execute plans to achieve them
Shelton Christian Church Mission Statement
Shelton Christian Church adds to God's kingdom by making disciples.  We reach the unchurched, equip believers for sacrificial service, and help establish a relationship with God and other Christians.
Community Demographics
City of Shelton, Washington Information 
Shelton is the largest and only incorporated city within Mason County, Washington and is the county seat.  Shelton is a bedroom community for Olympia, Washington.  
Shelton's population, within the city limits is 11,000 and rural unincorporated area is approximately 20, 000.  Mason county total population is 70,000
Shelton's local industry is still centered on lumber and forestry products, though the economy has become diversified. Commercial shellfish harvesting, new retail centers, real estate activity and government jobs have added layers of economic activity to this formerly traditional blue-collar town. (https://en.wikivoyage.org/wiki/Shelton_(Washington)) 
Mason County offers a wide variety of outdoor activities such as hunting, fishing, hiking, boating, backpacking, rock climbing, and camping. Mason County is in close proximity to major metropolitan areas in the Pacific Northwest. We have one of the lowest property taxes within the State of Washington.  Shelton School District has an enrollment of 4,366 students.  There are 3 elementary schools, 1 middle school (5-6), 1 junior high (7-8) 1 high school (9-12) and 2 alternative learning schools. There are several community colleges in close proximity and Evergreen State College in Olympia.
More in depth details regarding responsibilities, compensation, housing, etc. will be available to qualified candidates at the time of possible interview.  To be considered, please submit your resume via email to pastorsearch@sheltonchristian.com.
Contact information
Shelton Christian Church
105 Arcadia Avenue
Shelton, Washington 98584
360-426-4697
Email:     pastorsearch@sheltonchristian.com      
website:  www.sheltonchristian.com
---